Neuroscience 2016
be sound, brain and mind
Date

July 20-22, 2016

Venue

Pacifico Yokohama

President

Atsushi Iriki (RIKEN Brain Science Institute)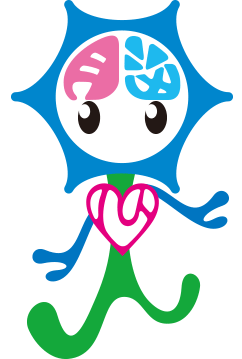 International Exchange Meeting for Young Researchers
This satellite meeting is scheduled to be held the day before the 39th Annual Meeting of Japan Neuroscience Society (Neuroscience 2016) to facilitate interaction among young researchers from Japan and abroad through poster presentations.
Free refreshments and beverages will be served. Please enjoy discussion over drinks.
Poster presenter who hope to make presentation is allowed to use the same poster for the poster sessions of Neuroscience 2016.
Speaker of the 39th annual meeting is also allowed to make and use a poster to present research findings during the meeting.
Venue
Room 315 Pacifico Yokohama
Date and time
17:00 – 19:00, July 19, 2016 (Posters installation: 16:00 – 17:00)
Participants
Registration is required
Eligibility
Presenters of the 39th annual meeting who are graduate students, post-docs with a doctoral degree or equivalent, young PIs (less than 5 years), and young Japanese researchers studying abroad who are temporarily staying in Japan are also eligible.
Fee
Free of charge
For registration and further information at http://www.neuroscience2016.jnss.org/en/cfp.html
Deadline
February 3, 2016 at 12:00 noon (JST)