Neuroscience 2016
be sound, brain and mind
Date

July 20-22, 2016

Venue

Pacifico Yokohama

President

Atsushi Iriki (RIKEN Brain Science Institute)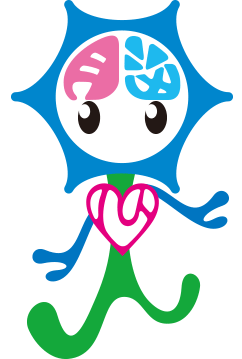 Child Care
Information on Nursery for
The 39th Annual Meeting of Japan Neuroscience Society
Open

July. 20th (Wed)

8:30 - 19:30

July. 21st (Thu)

8:30 - 20:00

July. 22nd (Fri)

8:30 - 19:30

Eligibility

From 0year (3months old) - primary school child

Venue

We will disclose the detailed information only to the applicants to ensure the security.

Entrusting Company

We entrust baby sitter company to dispatch sitters.
Entrusting Company
ALPHA Corporation Inc.
(A full member of ACSA: All Japan Childcare Services Association)

Fees

a) 3,000JPY (tax included) / per day • per child
b) 1,500JPY (tax included) / per day • for next siblings. 50% discount for next siblings.
c) 600JPY (tax included) / per 1hour • per child • by up to 4 hours

* You will be charged for the costs for diapers, etc. and the extension fee other than open hours listed above.
* Please pay the fee in cash on the day. Please prepare the exact amount as we do not have any change.
* In case of a change or cancel after the deadline, we will charge the full amount as the commission fee.

Application

Please make a reservation by E-mail, including the information as below.
We will reply by e-mail to confirm your reservation with an application form attached.

Please fill out the form and bring it on the first day of your use.

E-mail :

Subject:

Nursery for The 39th Annual Meeting of Japan Neuroscience Society

Name of guardian • Work venue (affiliation) ・Contact number (Cell phone)
Date / Time of use
Number of children • child's age • Name of the child • Reading of name, sex
Any attention required in the children (Allergy / Health problem)

* If you wish to reserve by phone, please make a call at
81-3-5797-7121 (Weekdays 9:30 ~17:30).

Application
Deadline

July 13 (Wed)

Please note that we may stop accepting applications when we reach the capacity.

Insurance

ALPHA Corporation Inc. has prepared the insurance and covers in case of any accidents. Please note that the 39th Annual Meeting of Japan Neuroscience Society will not take any responsibility, related to the day care service.

Alpha Corporation INC.
Childcare room
Please use general break spaces without hesitations even if you have children.
In addition, a childcare room is situated in the exhibition hall, second floor of Pacifico Yokohama.
Please use rest rooms of the conference center and the exhibition room, which are equipped with a baby bed.
[ Notes ]
Baby sitters will be arranged for the designated time which you decide in the reservation. This arrangement takes personnel costs. This is the reason why we request payment for the total amount of care time you reserve in advance. If you are delayed to pick up your child, we will ask you to pay for the extra time you used the service.
A substantial portion of the running costs of the Childcare Room are covered under the convention budget, with the kind understanding and cooperation of other participants. Please understand that the childcare services we provide will be operated under a limited budget.
Thank you very much for your appreciations.